Bed and Breakfast accommodation in Asia
Heritage House Hotel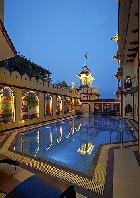 Umaid Bhawan is an old heritage property converted into a family run hotel. Umaid Bhawan has a delectable range of Indian cuisine on offer.
Full Details & Contact Information
Franchise One Hotel 7430


Franchise One Hotel Makati City, Philippines Prime City Accommodations at Affordable Rates In a city known for being the country's business capital and having a glitzy lifestyle, Franchise One Hotel offers accommodations that remain easy on the pocket. A cozy enclave among the towering buildings in Makati, our hotel features simple yet aptly furnished rooms that lend a most pleasant stay. Lodgings come with an LCD TV with cable,
Full Details & Contact Information
Zuari View Guest House


Small guest house and suite with outstanding ocean views, all run to a good western standard. Centrally located, this is an ideal base to explore Goa.
Full Details & Contact Information
Fort Inn B&B Homely stay at a Heritage Home at Fort Cochin.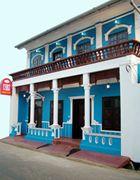 The Fort Inn with all the laid back splendour of a colonial villa has been transformed by a design conscious restoration.
Full Details & Contact Information
Tej Abode


Tej's Abode (Ministry of Tourism, Gold Category), Bed n Breakfast with the charm & intimacy of a private hotel. Feel at home, savouring large, elegantly appointed rooms. 24* 7 home cooked meals, housekeeping, AC's, TV, WiFi, etc. Luxurious Living & Dining Rooms provide an apartment ambience. Renowned for its spotless standards of cleanliness & warm service. Located in a posh residential centre in South Delhi, 20 mins from Airport & City cent
Full Details & Contact Information
Bed and Breakfast New Delhi
Bed and Breakfast, New Delhi offer something different, a convenient and fuss-free alternative to Delhi hotels is situated at a central place in New Delhi. We are providing bed and breakfast accommodation at our private residence. Your Host Ajay and Purnima Bansal will take a great care at their private residence and make your stay comfortable. At their bed and breakfast accommodation a great care is taken and more focus is on comfort and
Full Details & Contact Information
International Inns, Inc.


Modern minimalist interiors with complete standard services and facilities. Easy access to all business and pleasure urban centres of the premier Financial City Capital of Metro Manila - Makati City
Full Details & Contact Information
Hilton Tokyo Odaiba


Set on a man-made island in Tokyo Bay, the 15-story Hilton Tokyo Odaiba hotel has 453 guest rooms and suites, each with a private balcony that offers beautiful panoramic views of Tokyo Bay and the famous Rainbow Bridge.
Full Details & Contact Information
Living Quietly... without voices..
This new property is close to to Sylvester Church Ettukala and is close to many cafes, bars, restaurants, shops, boutiques, department stores and antique shops. beach and beach park is just walking distance. This bedroom sleeps up to 2 people with queen sized bed. It has a great shared kitchen, and two large living halls(shared) and a large Balcony and private bathrooms – with shower. a huge terrace where you can relax with a glass of beer
Full Details & Contact Information