Bed and Breakfast in Cuba
Hostal La Gallega


The hostal La Gallega is a built house at the end of the century 19 and principles of the 20, for a Spanish emigrant of Galician origin which settled down in Cuba with her family. The same one maintains the architecture of the colonial time partly of the same one, since it has been remodeled in the course of the years by the descendants of the Galician. The house has in the low plant 4 bedrooms with 2 bathrooms, 2 kitchens, terrace with bathroom,
Full Details & Contact Information
Hostal El Gallego


El Hostal El Gallego renta una casa colonial completa, independiente, con sala, saleta, dos cuartos climatizados
Full Details & Contact Information
Refugio de Reyes Guest house


We offer two luxurious rooms for rent. One room is a penthouse that occupies the third floor, with a spacious bedroom, kitchenette, bathroom and terrace with great views of the city that is also ideal for sunbathing and resting. A second room is located on the first floor inside the main house in an agreeable area that is secluded by a garden of fruit trees, vines, ornamental plants, and exotic fishes. Both rooms have air conditioning....
Full Details & Contact Information
Casa en Cuba


Travel to Cuba. Selected holiday homes. Luxury accommodations in Cuba. Homes for rent with high comfort conditions. Budget accommodations. Villas with pools, apartments and holiday homes. Information for tourists.
Full Details & Contact Information
Hostales Perla del Sur


We offer a group of bed and breakfast facilities in Cienfuegos city, Cuba. The best service in the area and a lot of atractions...
Full Details & Contact Information
Hostal Casa Brisas de Alameda


Casa Brisas de Alameda in Trinidad offer 2 comfortable rooms in a family home. This Casa is located in the colonial zone and it is restored and rebuild using traditional techniques. They prepare Cuban meals with a French finishing touch as a passion. The owners speak Spanish, French and English. Air-conditioning, Private Bathroom, Patio, Facilities: Hot Water, 110v / 220v, English and French spoken Rooms: 2 Twins
Full Details & Contact Information
Hostal Restaurante La Rosa


The hostal Restaurant La Rosa is a modern housing of masonry and badge located in the main street of the fishing town of the port of Casilda, in Trinidad. Of easy access. In the own entrance a restaurant of the family specialized in shellfish and cubans foods, it produces a room acclimatized with independent entrance, with bathroom inside the room, with cold water and hot water, patio, terraces in the second level with balcony.
Full Details & Contact Information
Private Rooms Mylena y Otto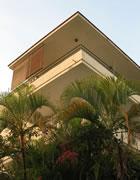 Welcome to Mylena y Otto Private Rooms! Winner of the 2011 HostelBookers Award for Excellence and Best Value Award march 2013. We´re located in Vedado a safe and clean area of Havana. We offer 2 private rooms with 2 beds each and a shared bathroom living room and kitchen. Both rooms are impeccably clean and attractively furnished Tenants are welcome to enjoy our wonderful third-story terrace which offers a magnificent view (sunsets!) of Havana
Full Details & Contact Information
Casa Particular Zuleika and Redys


Colonial House
Full Details & Contact Information
Casa Marta Ana


We have a very nice and comfortable casa, we offer two shared rooms for 2 or 4 persons, one with a double bed and other with two personals beds, air conditions, fan, full equipped kitchen, phone, terrace and balcony, so guests will enjoy absolute privacy.
Full Details & Contact Information
Bed and Breakfast stunning Cuban house
Choice of 2 double bedrooms within this luxurious air conditioned house in Havana. With private balcony overlooking the garden with spacious accommodation and stunning outside dinning and seating area. En-suite shower room and full bathroom. Walking distance of the sea front and the famous Paseo of 5th Avenue, local market minutes away. Excellent traditional Cuban food and fresh seafood available daily. Conveniently located between Marina Hemingw
Full Details & Contact Information
Beny's House in Varadero Cuba


Beny´s house is a nice beach house located in Varadero Cuba (Cuban top beach), where you can spend your perfect holidays. Each room has its own bathroom, TV LCD and minibar.
Full Details & Contact Information
Colonial Havana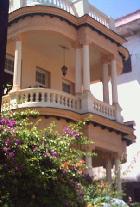 Havana: 3 bedrooms in a beautiful colonial house
Full Details & Contact Information
Casa Matilde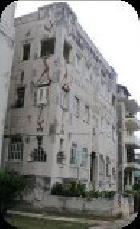 B&B, arrendamiento habitaciones en Cuba, casa particular en Cuba, alquileres en Cuba, renta de habitaciones a turistas, destino Habana, bedincuba, cubaconfort, cubabella2, cubaradiso, Tripadvisor, Mycasaparticular, airb&b, Capitántours, Lametayel
Full Details & Contact Information
Hostal Olivia in Boca de Camarioca, near Varadero


Hostal Olivia. Ideal para descansar. Se ofrece servicio de alojamiento muy cerca de Varadero y su aeropuerto, haciendo sentir a sus clientes como en su casa al brindarle Placer, Seguridad, Tranquilidad y Confianza. Posee 2 habitaciones con capacidad total para 4 personas.
Full Details & Contact Information