Bed and Breakfast accommodation in Africa
Hilton Yaounde


Discover the capital of Cameroon from the Hilton Yaounde hotel. Enjoy the ideal location near area businesses, ministries and popular cultural attractions and take advantage of the complimentary shuttle to and from the Nsimalen International Airport. Hilton Yaounde offers a range of stylish guest rooms, including 32 suites, all featuring balconies with scenic city or pool views, WiFi and spacious working areas.
Full Details & Contact Information
Conrad Pezula


Discover a haven of privacy and indulgence on the coastline of the Western Cape at Conrad Pezula. World-class amenities and personalized service create experiences never to be forgotten.
Full Details & Contact Information
Morninghill Terrace


The Morninghill Terrace is the ideal accommodation option for your trip to Johannesburg- whether travelling to the area to explore the city and its popular attractions or hoping for a relaxing break- on beautiful view of the mountain.
Full Details & Contact Information
Hilton Cairo World Trade Center Residences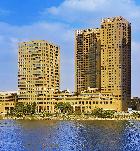 On the River Nile and part of the World Trade Centre complex, the Hilton Cairo World Trade Centre Residences is 10 minutes' walk from the business district.
Full Details & Contact Information
Sixteen Guest Lodge on Main


Welcome to Hermanus and Sixteen Guest Lodge on Main. Nestled between the mountains and the sea, we are located a mere 5 minute walk from the town centre and the spectacular Walker Bay seafront. We are conveniently situated between the Blue Flag Grotto beach and the Hemel-en-Aarde valley wine route.
Full Details & Contact Information
Hilton Mauritius Resort and Spa


Hilton Mauritius Resort & Spa is a serene and invigorating getaway on the beautiful beaches of Flic en Flac. Hotel amenities and accommodations include sea-facing Rooms and Suites, a boutique holistic spa, dozens of leisure activities and delicious food and beverage options.
Full Details & Contact Information
Peaches and Cream Bed and Breakfast


Perfect for Sales and Travelling Reps or for Family Hospital Lodging as we are close to both La Verna and Provincial Hospitals. Peaches and Cream is also a Safe Walking Distance to Shopping Malls, Restaurants and Garages. Our premises are safe and secure, we offer Secure Paved Parking and 24 Hour Security with CCTV and an Electric Fence.
Full Details & Contact Information
Hilton Windhoek


Located in the heart of Namibia's capital city the nine-story Hilton Windhoek hotel is ideally situated to access government buildings, financial institutions and important cultural attractions. The hotel's convenient location is just a three kilometre drive from the Nampower Convention Centre, five kilometres to Eros Airport for domestic flights, and 42 kilometres to Hosea Kutako International Airport.
Full Details & Contact Information
Riad caesar Guest House


Le Riad étaient les anciennes maisons de maîtres, au sein desquelles les familles marocaines passaient la plupart du temps, notamment les femmes, qui ne pouvaient pas fréquenter la vie publique. Elles vivaient dans ces splendides structures leur train train quotidien, où tout restait secret et caché derrière ses hauts murs impénétrables
Full Details & Contact Information
Hilton Addis Ababa


The Hilton Addis Ababa hotel is located in a hub of international diplomacy, with proximity to the headquarters of the African Union and the United Nations Economic Commission for Africa. This historic hotel, constructed and opened during the reign of Emperor Haille Salasse, is just 15 minutes from Bole International Airport and close to many of the city's popular attractions, including the Holy Trinity Church.
Full Details & Contact Information
DoubleTree Resort and Spa by Hilton Hotel Seychelles Allamanda


Begin your stay at the DoubleTree Resort & Spa by Hilton Hotel Seychelles - Allamanda with a warm welcome. We will even greet you with our delicious fresh baked cookie upon arrival. Ideally located in the south of Mahé, this stunning hotel is located in a charming four-star resort on the main island of the Seychelles. Enjoy the 20-minute scenic ride along the coastal beach road from the Pointe Larue International airport to Anse Forbans. The reso
Full Details & Contact Information
Hilton Hurghada Plaza


Overlooking the Red Sea, the Hilton Hurghada Plaza Hotel offers breathtaking views. Located on a private beach, the resort is just three minutes from downtown Hurghada, Egypt. Hurghada International Airport is 15 minutes away. Savour sea views on the balcony from all 218 guest rooms and suites at this waterfront resort. From casual beachfront dining to romantic candlelit meals, the resort offers a wide choice to suit all occasions.
Full Details & Contact Information
Somerset Villa Guesthouse


Discreetly hidden from public view is this tranquil oasis offering ten, exquisite, large and luxurious rooms for the discerning guest who values great comfort and out-standing hospitality. The refreshing, large swimming pool situated in a lush garden provides the tranquil setting for a lovely holiday or conference in the heart of the Cape Winelands.
Full Details & Contact Information
Hilton Alger


Relax among pine trees overlooking the bay at the Hilton Alger hotel. Take the complimentary shuttle service from Houari Boumediene Airport to reach the hotel in approximately 15 minutes. The centre of Algiers is a 15-minute drive from the hotel.
Full Details & Contact Information
Hilton Hurghada Resort


Located in the heart of the popular resort town of Hurghada with uninterrupted sea views, the Hilton Hurghada Resort hotel has everything you need to make your Egyptian vacation a success. Take a swim in one of the hotel's 3 pools or head to the resort's own private beach where you can bask in the sun or relax in the tranquil waters of the Red Sea.
Full Details & Contact Information
The peakspot Kinigi


At peakspot Kinigi camp we got 10 standard rooms with private toilet facilities, ranging from double to family size, these rooms are equipped with mosquito nets. All our ensuite rooms are provided with hot and cold water showers and bath rooms / toilet and bathroom floors are covered with elegant non slip tiles throughout. We got 20 tents which can be hired, our campsite has well maintained toilets and regularly attended
Full Details & Contact Information
Hilton Cape Town City Centre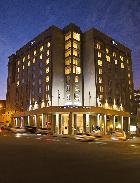 This Cape Town hotel is well-suited for business or leisure and is located at the foot of Table Mountain, near the convention centre, Greenmarket Square, South African National Gallery and Bo Kaap Museum. The Hilton Cape Town City Centre hotel provides a free shuttle service to the V&A Waterfront. Enjoy on-site dining, a swimming pool, a fitness centre and a sauna at just 20 minutes from Cape Town Int'l Airport. The hotel has eight versatile mee
Full Details & Contact Information
Ramses Hilton


Set on the banks of the River Nile, the Ramses Hilton hotel is the perfect base for exploring all that Egypt's capital has to offer. We're steps from the famous Egyptian Museum and a short drive to the Great Pyramids of Giza, one of the Seven Wonders of the Ancient World. Enjoy a wealth of activities at the hotel - we have a casino, billiards hall, and a galleria of 250 shops. Soak up the sun at the pool along the riverfront, and indulge in int
Full Details & Contact Information
Hilton Pyramids Golf


Experience a truly unique Egyptian holiday at the Hilton Pyramids Golf, a relaxed golf and spa hotel in 6th of October City. Located just outside of Cairo, the resort is minutes away from the international corporate hub of Smart Village, theme parks and the Great Pyramid of Giza. Two golf courses, 9- and 18-hole, offer stunning views of the last standing wonder of the ancient world.
Full Details & Contact Information
Hilton Alexandria Corniche


Relax in a spacious guest room or suite and discover the beauty of Alexandria, enjoy stunning views of the Mediterranean Sea while you stay at the luxurious Hilton Alexandria Corniche.
Full Details & Contact Information